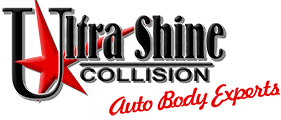 Surface Protection Film
Premium Shield is warranted against crazing, bubbling, or yellowing from UV exposure for as long as the original purchaser owns and operates the automobile on which the Premium Shield Elite is installed; or for (5) years on Premium Shield film installations.
For your product to remain in excellent condition year after year, and to maintain the conditions required to activate this warranty, please follow the care instructions below.
Care Instructions: NOTE: The installed film must be left to cure for a period no less than 24 hours
prior to being subjected to washing or other similar treatment.  This will allow the pressure-sensitive adhesive to cure completely and for any application moisture to evaporate completely.
After the 24-hour period has elapsed, simply follow the care instructions below:
Using a clean microfiber towel or chamois; we recommend that ONLY synthetic waxes be used to clean your Premium Shield film. Naturally occurring waxes (i.e. Carnauba) are not recommended.  DO not use any colored wax resins (white or clear only).
Immediately wash away any foreign material (i.e. bug splatter, bird poop, etc.) If left on the film for an extended period, staining may occur.
Wash car as per normal. If using a high-pressure washer, the nozzle must be at least 36" away from the edges of the film to avoid peeling.
Wax and dust can build around the edges of the film. To remove, simply use a cotton swab dipped in 70% isopropyl (rubbing alcohol and wipe AWAY from the edge NOT into it.
DO NOT USE: Solvent-based cleaners; Bug removers or de-greasers; Rubbing compound or any abrasive materials; High-speed buffing or polishing equipment can be used, but on slow speed and with minimal force.  We recommend testing on a small bumper section prior to using on hood or fenders.
Premium Shield Limited Warranty:  PPF Distributing LLC warranties Premium Shield Automotive Paint Protection Film against discoloration, fading, cracking or bubbling.   The warranty is valid if the installation is performed in accordance with the manufacturer's recommended installation procedures, it is not transferable.  The warranty is limited to the replacement of defective material.
The warranty does not cover any defects, including but not limited to – peeling, installation bubbles or misalignment, other than those specified.  This warranty does not apply to damage to the product caused by erroneous application, accident or negligent misuse, exposure to corrosive or abrasive materials, or by direct impact from road debris.   If Premium Shield fails to conform to the warranty during the application period, the purchaser may obtain a replacement at any installation location worldwide where such an installation is carrying and installing Premium Shield Paint Protection Film.  The obligation of PPF Distributing LLC under this warranty is limited to replacement of defective film; for which liability cannot exceed the purchase price of said film.  Proof of purchase will be required by the authorized installer to substantiate any warranty claim.
Any purchaser desiring to assert a warranty claim should contact their original installer firsthand.  In addition, contact us at www.premiumshield.com to find a local Premium Shield installer.
Proof of purchase, along with this warranty card are required for warranty service.
Exclusivity:  This warranty is exclusive and in lieu of all other warranties, expresses or implied, including but not limited to warranties of merchantability and/or fitness for a particular purpose, all other warranties, except those set forth above are expressly excluded.  The said warranty envelopes PPF Distributing's sole and entire warranty and no waiver, alteration, additions or modifications of the foregoing conditions shall be valid unless made in writing or signed by an officer if PPF Distributing LLC.
Limitations:  Some jurisdictions do not allow the exclusion or limitation of incidental or consequential damages or limitations on how long an implied warranty lasts, so the above limitations may not apply to you.
Except where prohibited by law, Premium Shield installer shall not be liable for loss or damage arising from the product, whether direct, indirect, special, incidental or consequential regardless of the legal theory asserted.  This warranty gives you specific legal rights and you may also have other rights which vary from area to area.  The product is to be used in accordance and compliance with all applicable state or provincial laws.  Installation of this product in a manner that violates state or provincial laws or interferes with the operation of the vehicle is considered a misuse of the product and voids all warranties.
NOTE:  This warranty does not apply to automobiles used on a racetrack, in fleet, courier, livery, rental or other commercial or for-profit service.