Off the main road, but just follow the crowd. We welcome you to our expanded facility.
Metro West's Premier Shop for your Auto Body and Detailing Needs!
508-485-1777 | 62 Lacombe St. Marlborough, MA 01752
Insurance Companies are obligated to repair your vehicle to pre-accident condition. We make sure they do!
Collision Repair in Marlborough, MA
Insurance
We are a Direct Repair Provider for several major insurance companies. We also accept claims from all insurance companies and welcome self-paying customers!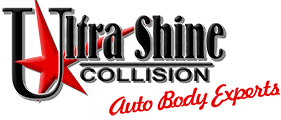 Specialists In Today's Collision Repair
We are your ONE STOP SHOP- Collision Repair in Marlborough, MA
Step 1: Contact our office.
Step 2: Leave your vehicle at our shop or call us for a tow, and get into a rental on-site.
Step 3: Let us repair your vehicle, working directly with your insurance company while updating you regularly along the way.
Step 4: Come and pick up your vehicle, repaired back to pre-accident condition and leave your rental with us.
Step 5: Have great peace of mind that your vehicle was repaired correctly at your local auto body repair shop; knowing that you are fully warrantied and we are always available for any follow-up questions!