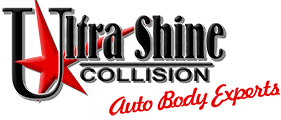 How to care for your new Ultra Shine finish!
Once you've had your vehicle refinished with new BASF paint, you'll want to keep it looking the best it can.
For the next 30 days, follow these steps:
Wash your vehicle by hand only, not at a commercial car wash.
Wash with cold water only in summer, in the shade, and with warm water in the winter.
*Do not use detergents or cleaners.
After washing, wipe off all water spots with soft cloth or chamois.
Do not polish or wax vehicle.
Protect the vehicle from unnecessary extremes of high and low temperatures.
Do not park under trees or near industrial facilities with heavy fallout/smoke.
Avoid driving on gravel roads.
During the winter months, have hidden areas force-cleaned with water to remove road salts.
Avoid scraping ice or snow from painted surfaces; remove snow by brushing.
If windshield washer fluid or antifreeze spills occur, wipe up immediately.
Environmentally Friendly Products for a Greener Tomorrow!
Our ongoing commitment to greener, friendlier products and advanced technology is something that will reflect well on both you and the environment for many years to come.